3 Star Liquors | Chicago Heights, IL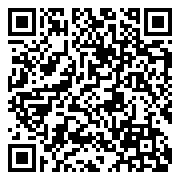 Property Description
Marketing Description
Mixed-use two-story property with a liquor store (with gaming), a bar, convenience store, and apartments upstairs. A great opportunity for an owner/operator to obtain a great "job" and asset.
Investment Highlights
Mixed-Use Building plus seperate parking lot. Small tavern/bar/restaurant with video gaming as well as a convenience/liquor store, and 2e two-bedroom rental units on the second floor. Currently both are leased at $650 per month. (Value Add)
The subject property is nine (9) parcels on eight (8) total pins. 164 E. 22nd Street parcel consists of 8,438+/- square feet and is improved with a two-story mixed-use structure containing three (3) first-floor commercial units and two (2) two-bedroom apartments on the second floor. The entire first floor is occupied by the owner as a liquor store, tavern/restaurant, and golf simulation area. The second floor is reported to be tenant-occupied. The building contains a gross building area of 7,161+/- square feet, with approximately 2,000/SF of second-floor residential space with the balance being first-floor commercial space. The space includes a concrete paved patio area utilized by the tavern/restaurant as an outdoor space. The 166-178 E. 22nd Street parcel is a gravel paved parking lot used in conjunction with the 164 building located directly across the street from the tavern, with a total of 18,492+/- sf or .42 acres.
Property Type :
Mixed-Use Building
Listing Type :
Business with Real Estate
Area/Neighborhood :
Chicago Heights
Mixed-Use Building
Business with Real Estate
Cornerstone Commercial Partners
141 W. Jackson Blvd., Suite 1735 Chicago, Illinois 60604