Great Corner Outlot - Lynn Plaza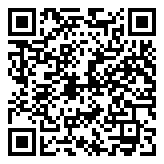 Property Description
600 W Dundee Rd, Wheeling, IL 60090
• Located in Wheeling' s TIF District, with opportunity to qualify for Wheeling's Restaurant & Retail Grant.​
• Prime outlot location in front of Lynn Plaza shopping center, a 93,000 +/- sq.​ ft.​ shopping center anchored by Jimenez Foods and Mark Drug Medical Supply
• Across the street from the Wheeling Metra Station (over 20,000 weekly riders) and the new "ONE Wheeling Town Center" mixed use development, with 300 apartments and a 10-screen luxury movie theater.​
• Established local center within walking distance of 1,000 new apartments and two proposed new apartment developments with 110 additional units.​
• Down the street from the Wheeling Rec Center, which houses most of the Wheeling Park District's facilities and programming.​
• Wheeling High School (1,717 student population) – 1.5 miles away
• Buffalo Grove High School (1,921 student population) – 3 miles away
Property Type :
Restaurant/Bar
Listing Type :
Restaurant For Lease
Area/Neighborhood :
Wheeling
Restaurant/Bar
Restaurant For Lease
Cornerstone Retail & Restaurant Brokerage
141 W. Jackson Blvd., Suite 1735